Call or email to learn more about Akston Biosciences
Akston Biosciences Corporation
100 Cummings Center​, Suite 455B
Beverly, MA  01915
Directions to Akston's Offices in the Cummings Center
Enter at the door marked 150J (circled in red below) at the end of the building near the Northeast Parking Garage. 
Walk down the hallway a short distance, take a left into a small hallway that contains an elevator. 
Take the elevator to the 4th floor. Exit the elevator and make a right. Follow the hallway to Suite 455-B.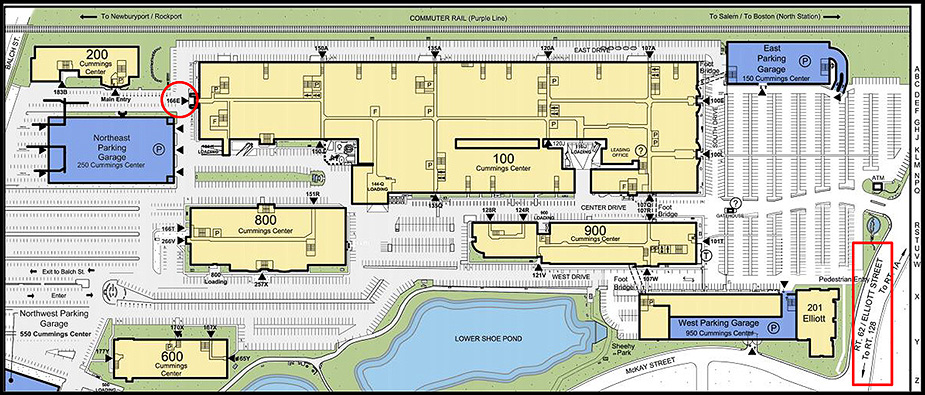 Download a printable version of the Cummings Center map.